Catalogue concept & production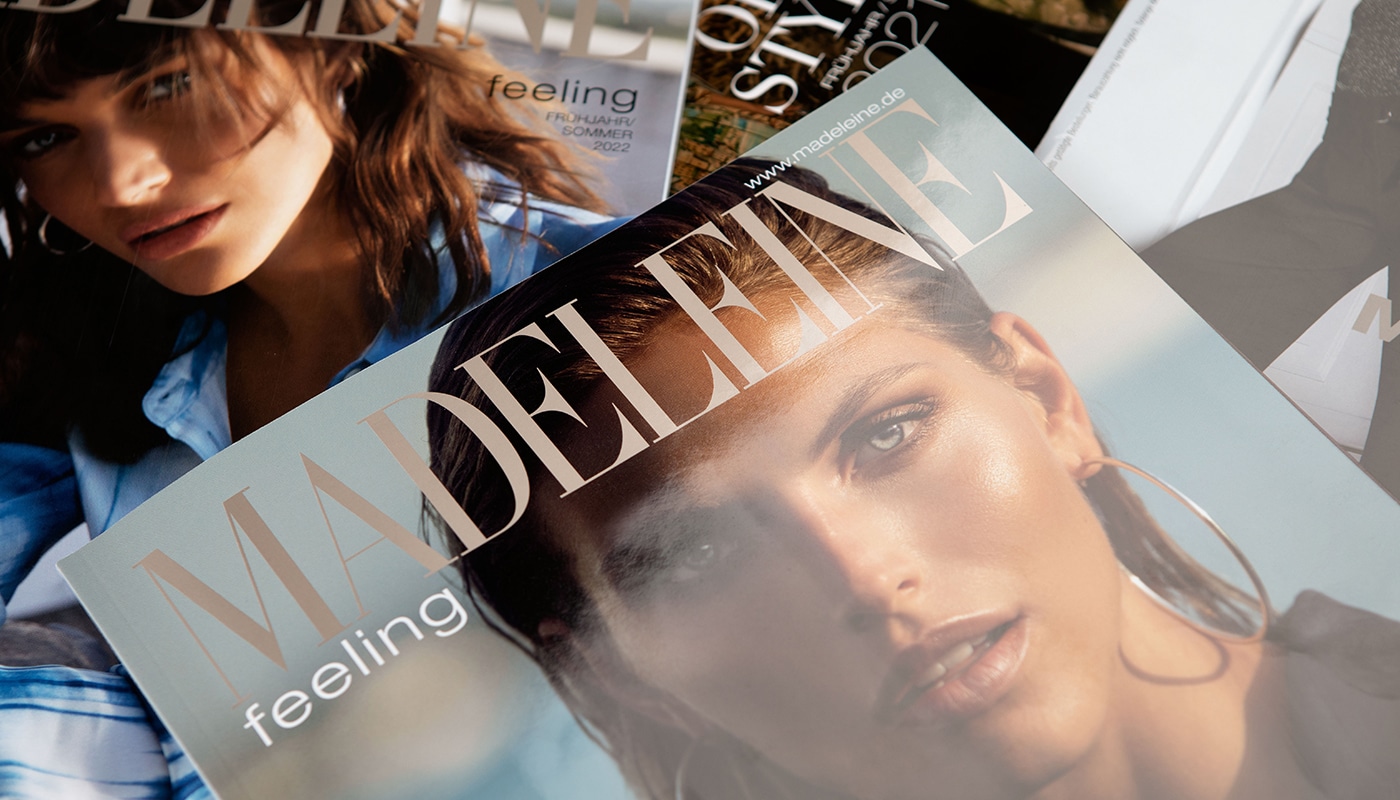 For over 40 years, MADELEINE has been a mail order specialist for women's fashion and accessories all over the world. MADELEINE has developed from a classic catalogue retailer to a modern mail order service provider. STAUDACHER has been a partner for many years and ensures, among other things, the smooth production of the international catalogues – print and digital.
Client
MADELEINE
Our services
Consulting, production of print catalogue, international adaptations, software development / scoopOS, process optimisation, and project management.
Year
Since 1994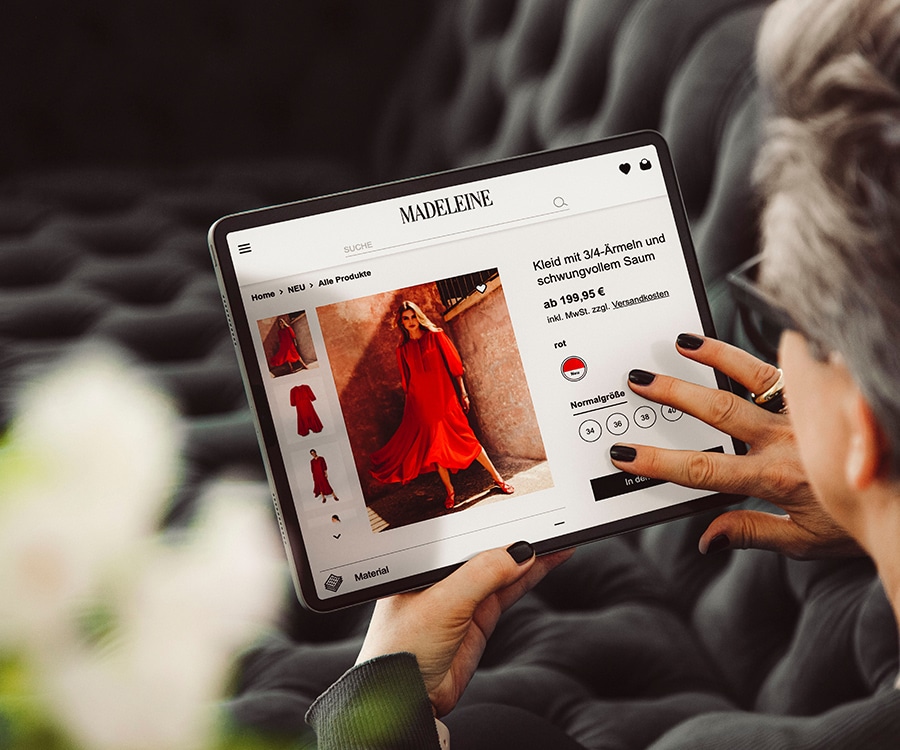 A CLASSIC REVISITED
Even in the digital age, loyal customers cherish the renowned MADELEINE print catalogue. More than a mere list of available products, it can be read like a fashion magazine, providing offline inspiration. Purchases are then made swiftly and directly online.
The catalogue brings MADELEINE's versatile product range to life. STAUDACHER plays a key role in the print catalogue production process – in print and as a digital flip catalogue – and highlights the fashion items as well as accessories in the best way possible. For up to ten collections per year, STAUDACHER is a valued partner, helping with technical support for shootings over creative briefs to editing text and images.
MORE OVERVIEW & CONTROL
STAUDACHER accompanies the entire process from the initial idea to the final print. Tailored tools and software solutions ensure a good project overview and efficient, lean processes. MADELEINE uses scoopOS for its entire product information and media asset management, for sample management – including tools – to work with and personalise looks. The MADELEINE catalogue is published in eleven languages, with STAUDACHER accounting for the adaptation and translation process.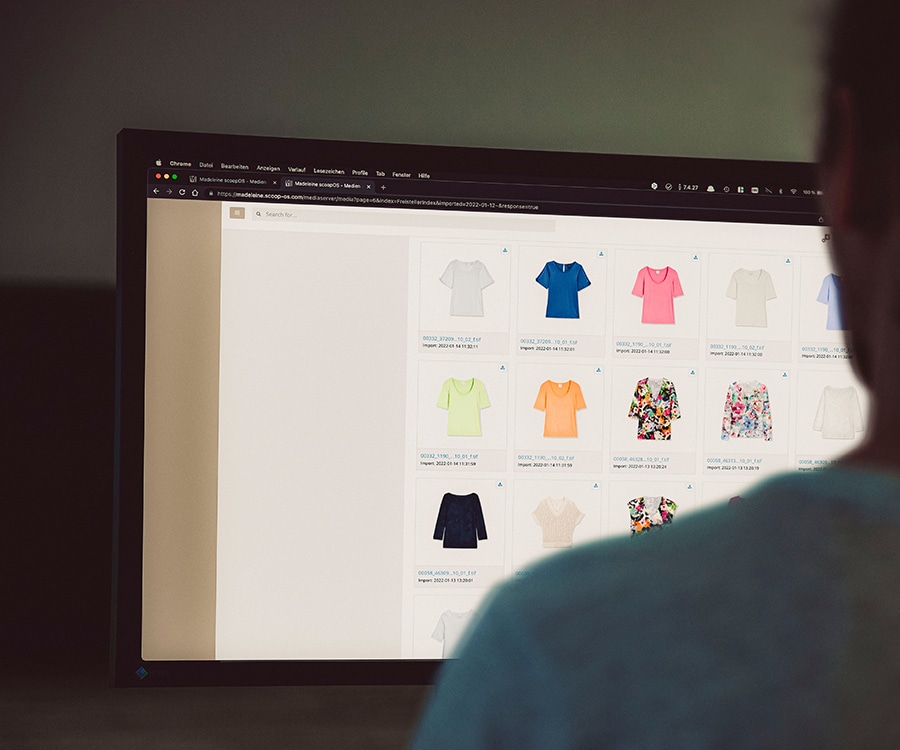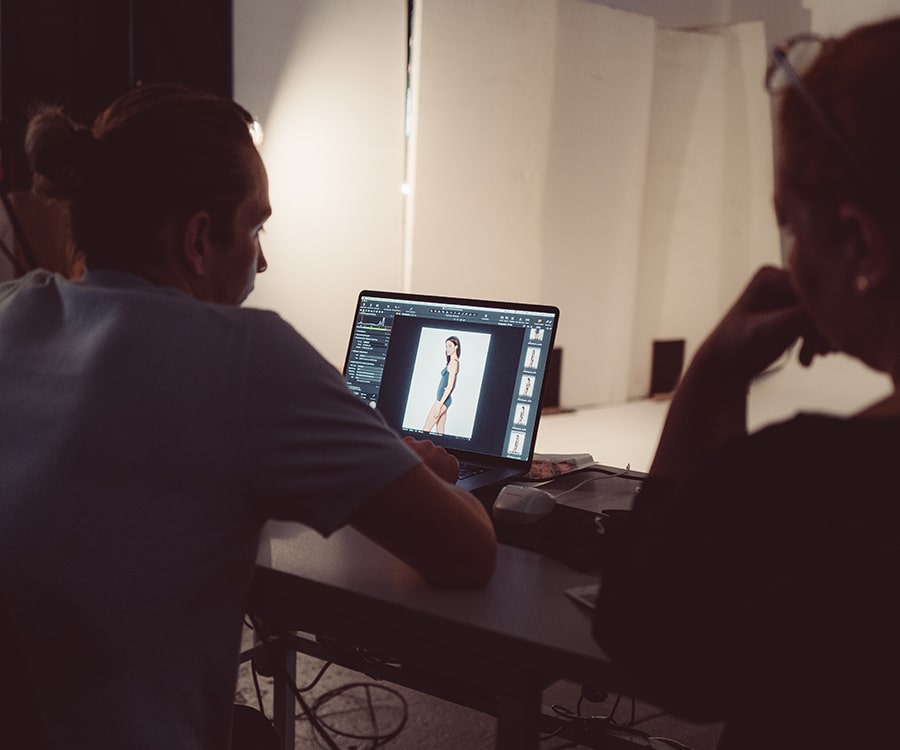 A SOLID PARTNER
STAUDACHER has been working closely with MADELEINE for almost 30 years. In a spirit of trust and partnership, we accompany large transformations as well as small measures, scrutinise existing and develop new processes, always providing a fresh, innovative view from the outside. We look forward to mastering many more exciting projects to come.