Social Media & Community Management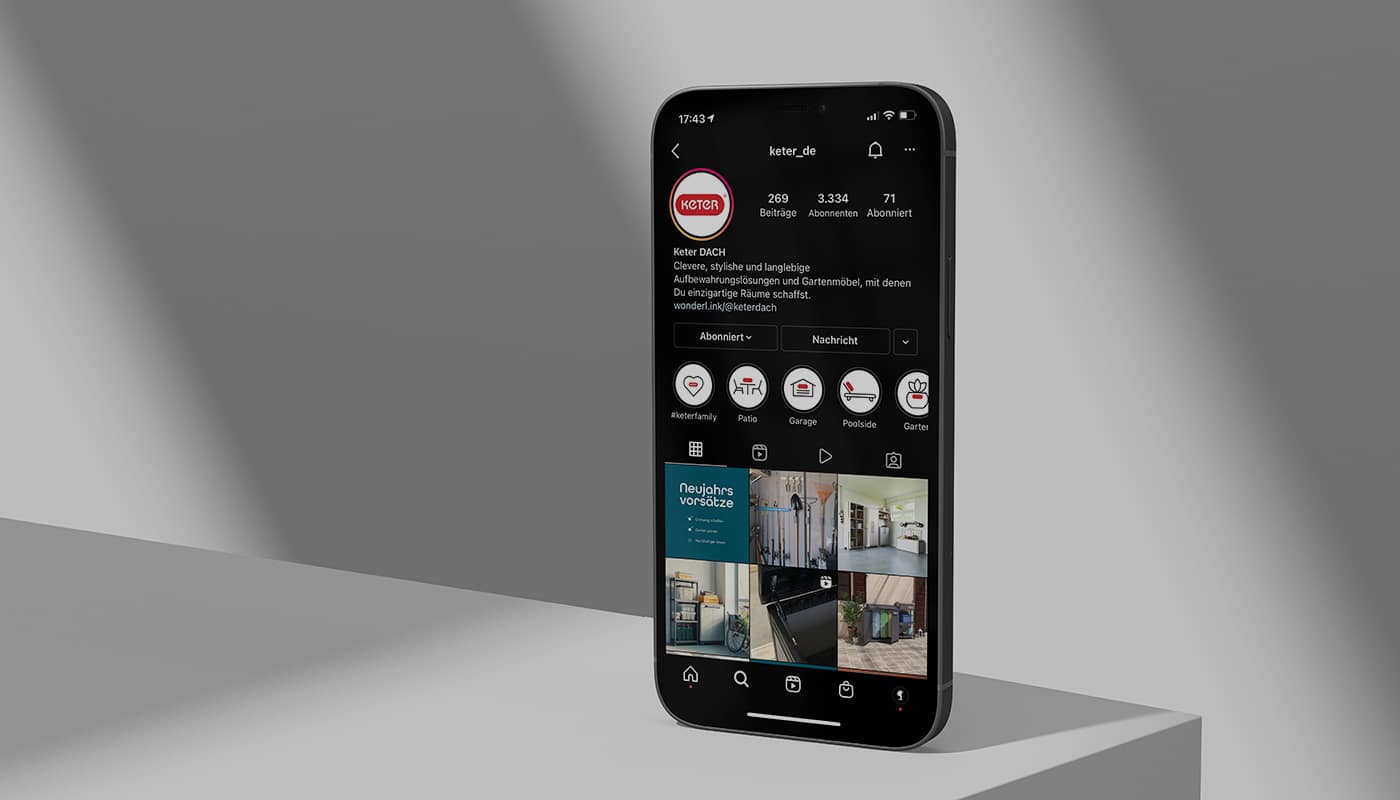 For over seventy years, KETER has been inspiring its customers with innovative products for home and garden. From outdoor furniture to clever storage solutions, the range includes products for a well-organised but stylish home. STAUDACHER designed the new social media presence for the important German-speaking market and is handling the channels independently.
Client
Keter
Our services
Social media concept, management & marketing, content & ad production, community management, scoopOS.
Year
Since 2020
DURABLE, SUSTAINABLE, AND STYLISH
To raise awareness for KETER and its products, STAUDACHER developed and created a presence on social media. From the initial concept over the setup of the channels to the ongoing social media and community management (Instagram and Facebook KETER DACH), STAUDACHER is fully handling social media in the German-speaking market.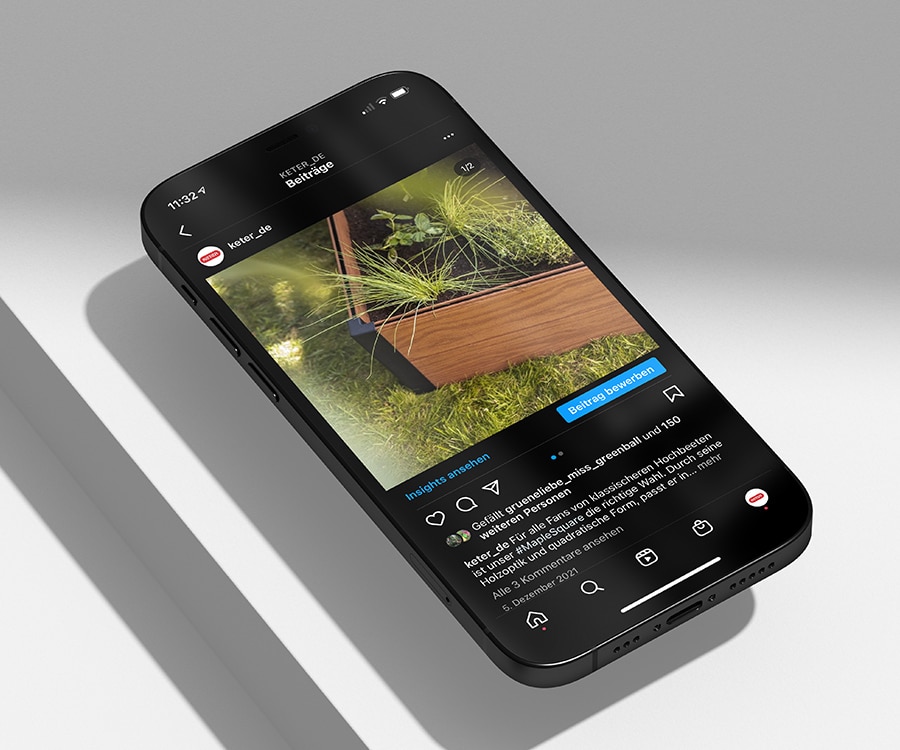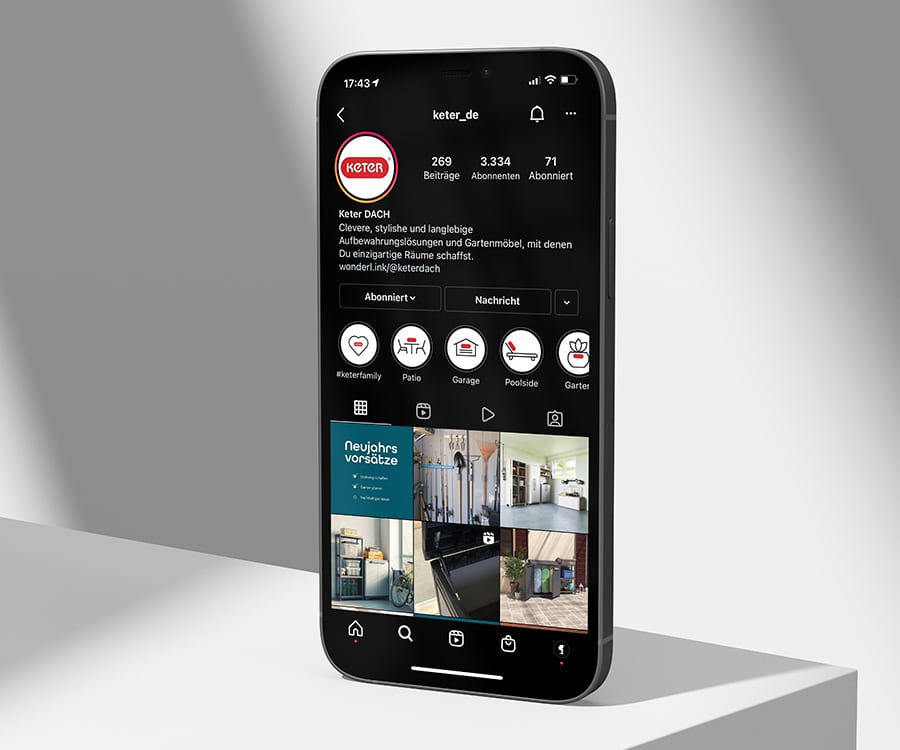 CREATING AMAZING SOCIAL SPACES
The social media channels bring KETER's brand world to life and show the wide range of products. In addition to planning and implementing paid media campaigns, STAUDACHER oversees content management from planning, creation, and implementation. The stylish, durable products are presented and promoted in coordination with the client's marketing calendar. As a strong focus lies on people using KETER products in their homes and shared moments, active community management is a pivotal element.
STAUDACHER has successfully positioned KETER DACH as a brand with growing reach and engagement on social media. The successful collaboration has led to further joint projects: STAUDACHER is now also producing product videos for KETER's own web and Amazon store. KETER relies on scoopOS for product information, data, asset and campaign management.