Software Developer Web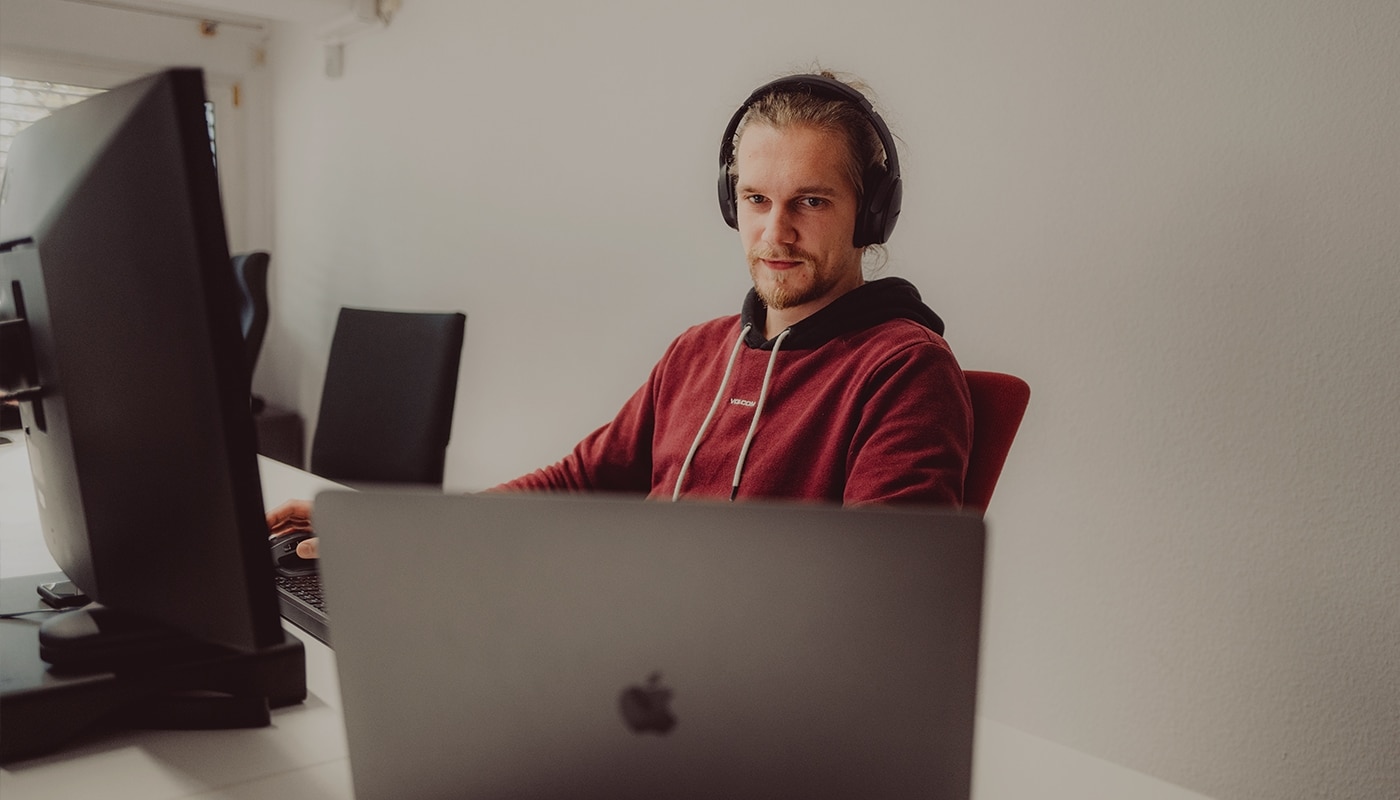 Gender
All genders welcome
Full service, full performance, from the heart. We are a creative full-service agency and competent multi-channel media house. We combine consulting and conception, content production, and software solutions under one roof. With experience, skill, and a lot of passion, we implement a wide range of projects for our clients. We are growing and are looking for a full-time software developer as soon as possible. Is that you?
Your role & tasks
Implementation of individual tasks and processes as a software solution in the front and back end.
Further development of the architecture of our ScoopOS framework.
Carrying out releases and deployments of our software projects.
What you bring
You are familiar with tools such as VCS, Agile, Vagrant, PHPStorm, Jira & Co.
Good knowledge of PHP.
You are experienced with Laravel, Symphony and similar framework.
You are confident in working with MySQL and other data sources such as XML and JSON or WebServices.
Speaking and writing German is no problem for you.
What sets you apart
You are quick-witted and work accurately, in a structured manner, and with a high level of quality
You keep calm and collected in hectic situations.
Your aspiration: a good architecture and coding style replace a large part of the technical documentation. Front- and back-end developers can also build appealing, flexible UIs.
You work object-oriented and want to implement projects that work well, perform well, and are economically successful.
You bring your experience and skills to the table with full commitment.
You work in close cooperation with the team, because together, you can achieve your goals better.
You work in close cooperation with the team, because together, you can achieve your goals better.
You are sincere, genuine and reliable.
You are curious and want to keep developing your skills.
What we offer
Current technology stack, no legacy software.
Varied tasks (product development and project work alternate).
We start between 8 and 9 a.m. and pay attention to fair working hours.
Regular social events. We want everyone to feel comfortable at STAUDACHER.
What to expect
STAUDACHER is an original. It is crucial for us to find the right people for our team. When it fits, it fits for real: employees stay with us for an average of nine years – amazing, isn't it? We offer a good environment in which you can perform your job well and develop both professionally and personally.
You think it fits? Great! We look forward to receiving your application, via the form or by e-mail to perspektive@staudacher.de. We are interested in your experience, your professional skills and, of course, who you are and why you want to work for us. Please also tell us your salary expectations and when you can start. If you have any questions about the position or STAUDACHER in general, please contact Diana at +49 911 893 9314.
Apply now
Yeah cool,
but
not


for me?

Versatile teams for versatile tasks – that's our spirit! We seek both character and expertise. You have great ideas and don't know what to do with them? Are you really well versed and best when there's a lot going on? Want to pitch in and DO stuff? Or are you not so sure about people but are great with computers? Either way, we want to get to know you!

Apply now